Shoulder pain is one of the most common reasons patients visit Advanced Orthopedic Specialists. In fact, last year alone, we saw more than 5,000 patients from across the region for shoulder care. Your shoulder is the most mobile joint in your body, allowing you to do everything from raising your arm above your head to throwing a baseball and scratching your back. The ability to move freely in many different directions creates vulnerability for that particular joint, making it prone to injury. By some estimates, as many as 67% of people will experience shoulder discomfort at some point in their lives.
What Causes Shoulder Pain?
The five most typical conditions resulting in shoulder pain are rotator cuff tears, bursitis, biceps tendon tears, osteoarthritis, and labral tears.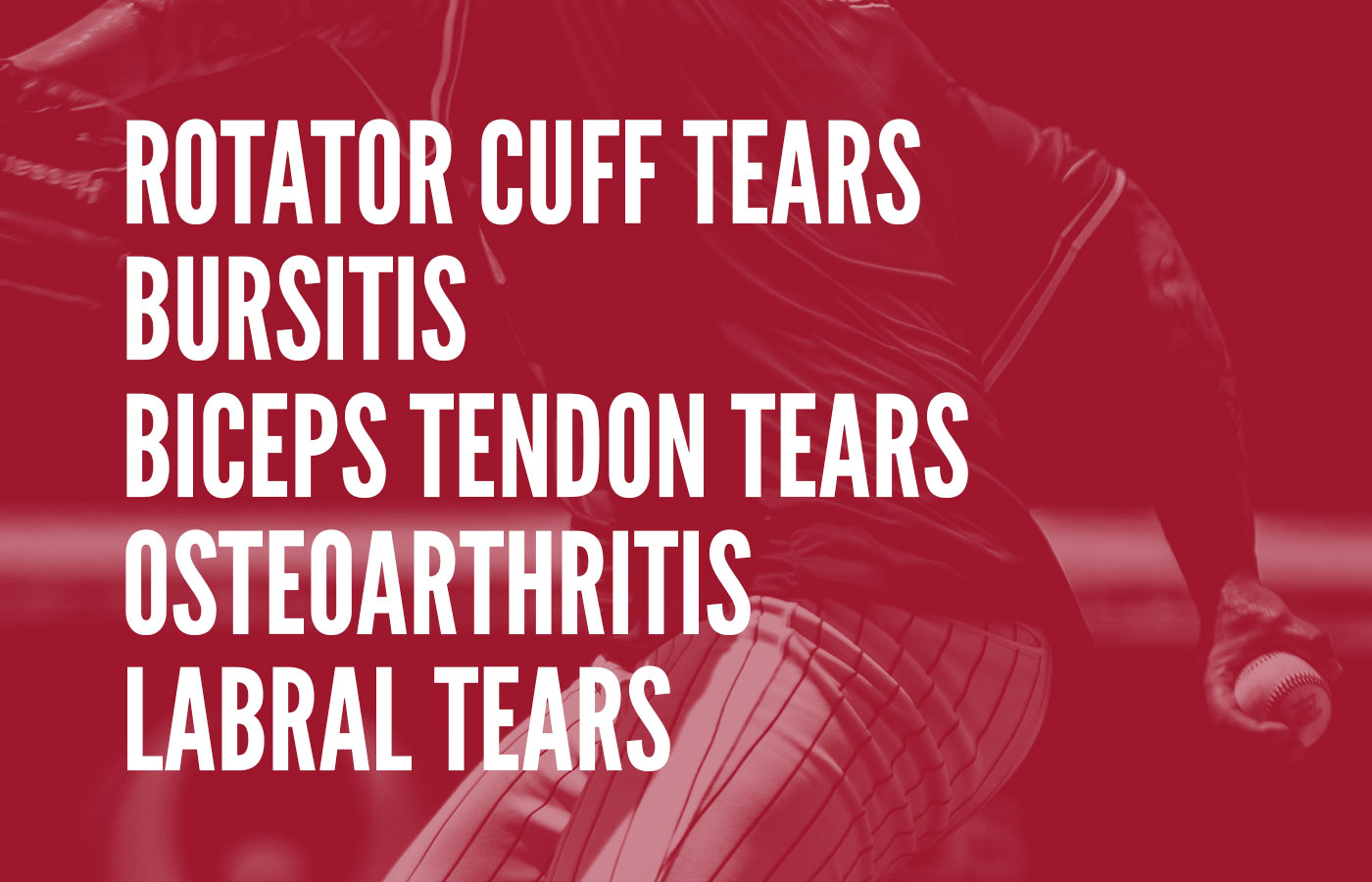 Pain may be sharp or achy and often increases with motions that include reaching outwards or above shoulder level. The pain may be associated with a loss of motion or strength. In many cases, the pain has onset insidiously, meaning that it occurs without injury or event. The pain may be localized to the shoulder, shoulder blade, base of neck or toward the elbow. Regardless of the type of pain you're experiencing, it's always a good idea to have it check out.
What to Expect During Your Appointment?
The doctors at Advanced Orthopaedic Specialists are experts in the diagnosis and treatment of shoulder pain. A clinic visit for shoulder pain will include a history, physical examination, and initial x-rays. Sometimes additional studies may be ordered such as an MRI. It's important to have a thorough evaluation in order to determine the cause of your shoulder pain and provide you with the right treatment options.
What are Common Treatments?
Many painful conditions about the shoulder can be treated non-operatively and may consist of oral medications, home exercises, physical therapy and/or injection. We're proud to say that last year 95% of our patients were treated without surgery. We do everything we can to restore and heal your joint as naturally as possible.
When there's a situation that's best treated with operative intervention, our surgeons are experts in minimally invasive techniques that are less painful with better outcomes.
Why It's Best Not to Wait
If you have pain, stiffness or weakness about your shoulder it is best to have this evaluated early, as in many cases surgery may be circumvented. The doctors at Advanced Orthopedic Specialists have the training and history of success in evaluating and treating these conditions.
Patients rarely require a referral and may call the clinic directly for an appointment. As an example: Mr. Jay had been having three weeks of insidious onset of left shoulder pain. It would awaken him from sleep and prevented him from playing golf. Following his initial evaluation, he elected to undergo a Cortizone shot and outpatient therapy.
Mr. Jay made some initial improvement but still had pain with his golfing activities. An MRI was obtained demonstrating a small rotator cuff tear. The rotator cuff tear was addressed with outpatient surgery utilizing minimally invasive techniques in which only small buttonhole size incisions were used to perform the repair. He then underwent postoperative therapy and was able to return to full activity with no pain.
Come See the Experts
If you're experiencing shoulder pain or have concerns about your shoulder, schedule an appointment with us. It's always smart to have a medical professional take a look and help get you back to enjoying life again.
Written by: Terry Sites, M.D.